Christmas Carol
A BERKS COUNTY CHRISTMAS CAROL
December 10 through 19
Directed by L J Fecho
Music Directed by Dan Pardo & Kevin Cooper – Choreographed by Sophia Xiong
Frontline Workers
FREE TICKETS FOR FRONTLINE WORKERS TO A BERKS COUNTY CHRISTMAS CAROL
December 10 through 19
Made possible by Wyomissing Foundation.
Audience Reviews
AUDIENCES HAVE RAVED ABOUT A BERKS COUNTY CHRISTMAS CAROL…
"This is such a delightful show written by wonderful L J Fecho and Michael O'Flaherty"
- Robert Cuccioli – Broadway & Television/Film Actor
"If you want to honor the Christmas spirit while taking pride in your town, city or state, then I can't recommend this show highly enough."
– Hunter Foster – Broadway/Regional Actor, Director, Writer
We believe the best theatre is an experience of living & feeling, changing & growing, challenging & becoming.
Welcome to Genesius!
A BIG THANK YOU TO OUR 2021 SPONSORS

Abbe Dillon
Eko Entertainment
4Wall Entertainment
Production Solutions, Inc.
Wegman Dental Group
Fecho Productions, LLC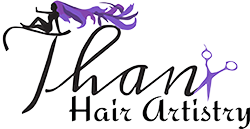 Welcome to the Genesius Difference
See the latest theatre news, current and upcoming shows & more!